There is no doubt that climate change is making a major impact on the pump hire markets in the UK and Europe, not only in the need for greater use of pumps to prevent catastrophic flooding in regions but also the impact of these pumps on the environment when they are actually being used to prevent those very floods.
Minimising emissions and costs of operation have suddenly become highly important to the pump hire companies and their clients throughout the UK with organisations such as the Environment Agency and Ultra Low Emissions Zone (ULEZ) based organisations such as HS2 stipulating minimum Stage 5 engines on any equipment brought to their sites to reduce the emissions of the project specifically and their organisation as a whole.
With pumpsets running for extended periods of time during flooding conditions, it makes absolute sense that these organisations are focused on reducing the energy consumption and subsequent emissions whilst actually operating the equipment, especially in areas of emission sensitivity like London itself where imposing heavy fines on organisations that fail to comply with emissions legislation in the city.
Most recent Stage 5 engines saw the reduction of CO emissions by 30% which makes a large impact on any project looking to improve its environmental performance during the build stage on local populations. However, reducing emissions is only part of the improvements that the companies should be making by investing in new Stage 5 pumps for their fleets.
Through the use of modern Stage 5 engines that generate much of their power at lower RPM's compared with older Stage 3 pumps, pump hire companies with these modern pumpsets are also reducing noise pollution through better packaged pumpsets and lower exhaust noise through better silencer systems.
With the modern electronics in the engine ECU, users can optimise the operations of the pumpset even switching the pumps off and on using modern electronics such as mobile phones and ipads, dramatically improving the environmental impact of any project even more.
While some manufacturers of equipment bemoan and even fear placing diesel particulate filters (DPF's) in the exhaust systems of pumps, a well-designed pumpset will embrace the technology and use it to its advantage by reducing noise and emissions further for the client.
Companies like DXB Pump have designed an entire range of pumpsets around the 55kw engine from Deutz allowing it to offer a highly fuel efficient and emission friendly solution for a very wide range of pumpsets including 12" or 300mm high flow pumps to 50mm high pressure slurry pumps doing over 10 bar pressure on drilling fluids, all from a 55kw engine.
The recent heat wave in the UK also highlighted the absolute need to design pumpsets with high ambient temperature capabilities especially with Stage 5 engines where mounting exhaust after treatment on the engine itself is proving a lower cost and popular method for OEM's like pump companies. Challenges were then faced when overheating pumpsets with this design, required users to leave the doors open on some pumpsets to get enough cooling air in to stop the pumpsets overheating and shutting down on site in the middle of the job. The use of separate zones on the canopy to mount the exhaust after-treatment equipment along with the radiator discharge enabled some pump companies to achieve ambient temperature capabilities of over 45 degrees in some cases ensuring continued operations even in confined locations and the heatwave.
However, Stage 5 engines are considered only a short-term stepping stone to even more cleaner technology including the frequent use of premium efficiency motors and also hydrogen power in the medium term.
Some major organisations are demanding electric pumpsets for use in what were traditionally considered engine driven application because of the zero emissions experienced by the end user or site. Whilst there are some applications where this is possible there are many others where using a combustion engine rather than electric motor remains the only technical solution to powering a pump, hence the need for Stage 5.
Some pump companies are actively embracing the design and manufacture of electric motor driven pumpsets as aggressively as Stage 5 engines with designs now becoming more integrated very early on in the design stage.
Removing a Stage 5 engine from a pumpset design and replacing with a 55kw electric motor is relatively easy to do, the trick is maximising its overall performance in comparison to and engine driven pump. Most engine driven pumpsets engine are designed to retain a larger unused safety factor of power than an electric motor driven unit.
Knowing this means that innovative pump companies can really offer a greater range of performance using an electric motor than an engine driven pump, as well as reducing the emissions of the individual unit. 
Simon Ruffles, Managing Director of DXB Pump said…
"The company has used this philosophy in its brand new WW250/15 wastewater pumpset that in 2022 has sold more than seventy pumpsets into the UK hire industry in Stage 5 engine driven format, but has now expanded its offering with the recently introduced electric motor driven unit."

He continued "We knew that diesel engines should not really run below 1200rpm, therefore we had to expand our performance range of this particular model by using an electric motor complete with integrated VFD panel, allowing it to run as low as 500rpm in normal operations generating far lower flows and pressures seen in night time running- this has been very successful with many orders for these pumpsets also being recently taken."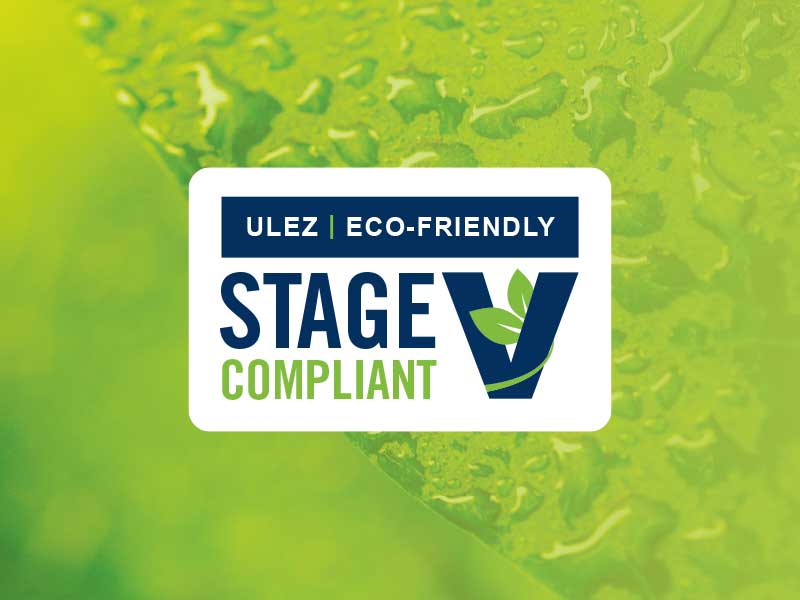 There is no doubt that environmental pressures and shareholders focus on ESG considerations are driving decisions on the types of equipment in the UK pump hire markets.
With Stage 5 engines and IEC4 electric  motors driving up efficiency and reducing emissions so impressively, these new products will continue to drive forward innovation and reductions in cost of operation and lower emissions.