WJ Dewatering in London, UK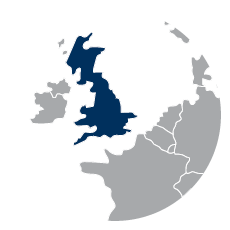 DXB Pump & Power were invited by the UK's market leading ground water management company to tender for the supply of Stage 5 emission compliant pumpsets for use in Ultra Low Emission Zone regions (ULEZ) like London where stringent regulations exist to ensure construction plant is as environmentally friendly as possible on urban sites.
DXB Pump & Power won the project and set about designing the most environmental pumps for drilling muds, slurries and other abrasive pumpages found on construction sites around the world.
Combining the world class Cornell MP 150mm slurry pump with a Stage 5 emission compliant 180kW Deutz engine, DXB Pump designed the quietest and cleanest pumpset on the European market today capable of pumping slurries and muds up to 350m³/hr at pressures up to 10 bar or more, yet operating at no more than a very economical 1800rpm speed.
In addition, DXB also designed and manufactured an identical, electric pumpset with the same performance and capabilities as the diesel unit.
ECO FRIENDLY PUMPSETS REQUIRED
CAPABLE OF PUMPING UP TO 350m³/hr