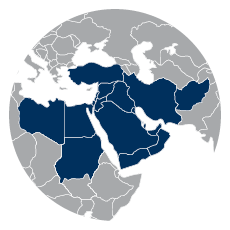 DXB Pump & Power was approached by a European OEM that designs and manufacturers high pressure crude oil storage tank equipment to design and manufacture a pumpset capable of almost 700m3/hr at 10 bar for use in their own "Tanksweep" system.
Based on its own DXB7 open frame design, the pumpset utilised a Scania Stage 2500kW 16 litre engine driving a Cornell 10×8 pump with a solids handling capability of over 50mm through its high efficiency impeller design and a maximum flow out put of over 1200m3/hr.
Designed and manufactured with RIGSAFE technology, the DXB pumpset used an emergency air shutdown valve and industry standard spark arresting exhaust from its usual UK suppliers to design and build the pumpset in under 8 weeks ensuring that the customer was able to ship the entire system to the Gulf region in time for the planned shutdown on site.
Incorporating an integrated fuel tank with 900 litres capacity and a drag skid with integrated forklift pockets and lifting eyes, the portable pumpset was one of the very first 500kW pumpsets built by DXB Pump & Power for these applications and has now gone on to become a standard for this OEM as its global business continually grows.
design & builD
under 8 weeks