Blackwater Aggregates in Essex, UK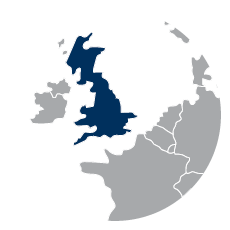 UK based Blackwater Aggregates is a joint venture between Cemex and partner Gent-Fairhead Aggregates based just north of London in Essex. Bradwell quarry is one of the largest sand and gravel quarries in the UK, supplying key customers materials for concrete production and general construction uses in the London and Eastern region markets. 
For over fifteen years they had successfully run a 140kw open pumpset, pumping around 400m³/hr at 4 bar, to feed their washplant that was running hard, so the supply of water is critical to maintain production in this quarry. With over 40,000 hours on the pumpset, it was time to upgrade and reduce costs. 
DXB Pump & Power was invited to tender for the supply of a brand new pumpset with a modern engine and new pump technology. DXB won the tender, which included additional accessories recommended by DXB Pump to reduce running costs even further for the quarry. 
The end result is an 8×6 pump delivering the same performance as the previous set with power reduced from 140kw to 95kw, supplied by a Stage 5 engine, with everything enclosed in a fully bunded sound attenuated canopy resulting in a 90% decrease in harmful emissions. Operating at only 1600rpm, fuel consumption and running costs are reduced by a substantial level. 
With further upgrades planned, to include remote management and control by phone or tablet, the whole operation has become a model 21st century solution to a leading quarry water management system here in the UK.