Bedford School Pumpstation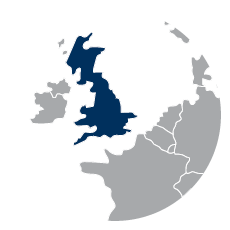 DXB Pump & Power has become a leader in the design and supply of high volume pumps for portable flood pumpsets for organisations around the world offering pumpsets up to 750mm in size capable of flows in excess of one meter cubed per second (3600m³/hr).
The company was approached by a consultant engineering company in Cambridge to assist in the design and build of a compact pumpstation in the grounds of a school beside the Great Ouse in the heart of Bedford. 
Working with other local East Anglian company Miles Water Engineering, the mini consortium designed two small pumpstations each capable of pumping in excess of 1000m³/hr at 10m head from a small flood relief canal into the large river running beside the school. 
The major challenge was a lack of space with a foot print of around 8m by 4m to build on. DXB Pump designed the two pumpstations in steel, weather proof canopies and located them on a simple concrete pad with suction and discharge lines from the channel through non return valves into the river. 
Miles Water engineering then worked with the ICE electrical partner Kings of Barnham based in Norfolk who designed and supplied the control panel with integrated VFD to manage the pumpstation. 
This design was simple, swift and with DXB supplied Cornell Rediprime pumps, provided a highly efficient and cost effective solution to the Bedford IDB which DXB Pump has been retained by, in order to carry out service and support to for the years to come. 
DXB Pump is an ISO 9001, and ISO14001 approved pump manufacturer that offers a complete range of electric, engine driven and soon, hydrogen powered pump solutions including tested and approved fish friendly pumps complete with a turnkey approach for clients such as IDB's, water companies and national water management organisations around the world.